Cave Story's Secret Santa GOG giveaway
Reward description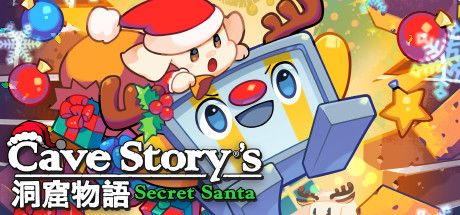 After Balrog recovers the Christmas presents that were stolen by Chaba, the cowardly Mimiga named Santa must sneak into every house and return the missing packages. Be the Mimiga Who Saves Christmas!
How to get a free GOG copy
Attention! Hurry up to get a free GOG copy of "Cave Story's Secret Santa"! This giveaway is available for a limited time.
Giveaway page:
https://www.gog.com/game/cave_storys_secret_santa

Log in or register on GOG store.
Pulsa Add to cart button.
Game will be connected to your account.