We Were Here Expeditions: The FriendShip Steam giveaway
Reward description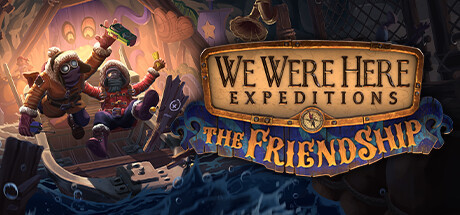 From the makers of the renowned We Were Here Series comes the bite-sized We Were Here Expeditions! The perfect chance for new Explorers to get a taste of our flavour of co-op puzzle fun - while longtime fans can try to achieve the perfect score. Everything's better together with a friend, and crossplay is supported so if your friends use a different platform you can still board the friend-ship! Playing with your friend and communicating well is key to the series: asymmetrical puzzles give players different perspectives and can only be solved together. But don't worry, your walkie-talkies will let you keep in touch. Over and out!
How to get a free Steam copy
"We Were Here Expeditions: The FriendShip" is free to claim until October 13, and it's Forever yours! Partner up with your friend online and test your friendship by solving puzzles together in an abandoned amusement park. Work together to overcome brain-teasing challenges in this standalone We Were Here experience.
Game page on Steam:
http://store.steampowered.com/app/2296990

Press Add to Account button.
Game will be connected to your account.