Guacamelee! Super Turbo Championship Edition Epic Games giveaway
Reward description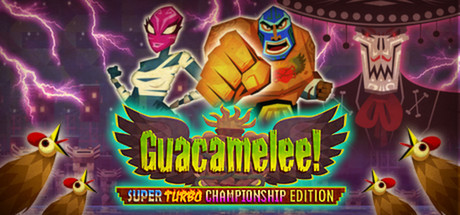 The definitive version of the smash hit Metroidvania-style action-platformer, Guacamelee! STCE adds new levels, powers, challenges and refinements to the sprawling, ridiculous, Mexican-inspired adventure of the original Guacamelee! Gold Edition.
How to get a free Epic Games copy
There is a new freebie on "Epic Games" store. Hurry up to get your "Guacamelee! Super Turbo Championship Edition" game copy. This giveaway is available for a limited time.
Giveaway page:
https://store.epicgames.com/p/guacamelee-stce-7cdbc8

Log in or register on Epic Games store.
Press GET button.
Press PLACE ORDER button.
Game will be connected to your account.
Attention! This giveaway has ended.