Tell Me Why Steam giveaway
Reward description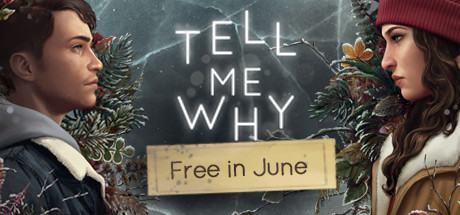 Tell Me Why is the latest narrative adventure game from DONTNOD Entertainment, the studio behind the beloved franchise, Life is Strange. In this intimate mystery, reunited twins Tyler and Alyson Ronan use their supernatural bond to unravel the memories of their loving but troubled childhood. Set in beautiful small-town Alaska, Tell Me Why features true-to-life characters, mature themes and gripping choices.
How to get a free Steam copy
Here we go again! Hurry up to get a free Steam copy of "Tell Me Why"! This giveaway is limited in time.
Game page on Steam:
http://store.steampowered.com/app/1180660

Press Add to Account button.
Game will be connected to your account.
Attention! This giveaway has ended.