3000x BoomTown! Deluxe Steam cdkeys giveaway
Reward description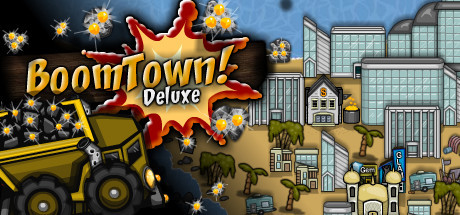 An explosive combination of mining sim and city builder. Your dream of building your own thriving town starts with few explosive charges and a yellow truck. As you mine the landscape and the money starts to roll in you'll be able to expand your empire, buying buildings, shops and facilities.
Get a free Steam cdkey
Greetings everyone! We are thrilled to announce a new exciting giveaway starting today! You now have the opportunity to obtain one of 3000 Steam cdkeys for the game "BoomTown! Deluxe" by completing a few simple tasks. Steam cdkey will be instantly granted upon completion.
Attention! This giveaway has ended.