Never Alone (Kisima Ingitchuna) Epic Games giveaway
Reward description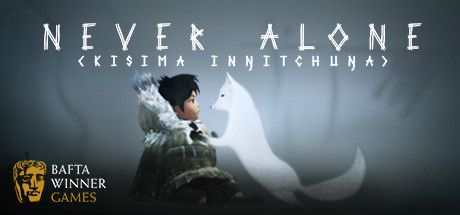 Never Alone is an atmospheric puzzle platformer developed in collaboration with the Iñupiat, an Alaska Native people, drawn from a traditional story that has been shared across the generations.
Guide both characters in single-player mode or play cooperatively with a friend as you trek through frozen tundra, leap across treacherous ice floes, swim through underwater caverns and face enemies both strange and familiar.
How to get a free Epic Games copy
Hurry up and grab your free copy of "Never Alone (Kisima Ingitchuna)" game from the "Epic Games" store, as it's only available for a limited time.
Giveaway page:
https://www.epicgames.com/store/p/never-alone-kisima-ingitchuna

Log in or register on Epic Games store.
Press GET button.
Press PLACE ORDER button.
Game will be connected to your account.
Attention! This giveaway has ended.