1500x Nearly Dead - Live and Let Die Steam cdkeys raffle
Reward description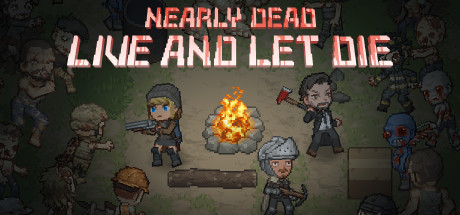 2D top-down multi co-op action game. Survive the zombies together with a stranger.
Enter this raffle to win a free Steam cdkey
We are excited to announce a new raffle with an amazing prize! You have the chance to win one of 1500 Steam CD keys for the "Nearly Dead - Live and Let Die" game. To register your entry, simply complete a few tasks, and once the timer ends, 1500 lucky winners will be randomly selected to receive a CD key. Wishing you the best of luck!
Please complete all the following actions:
Keep all tasks completed until the winners are selected, otherwise you will be excluded from the participants. Please don't change privacy settings too - our bot is checking tasks completion every several hours. Good Luck!