Mass Effect Legendary Edition Origin giveaway
Reward description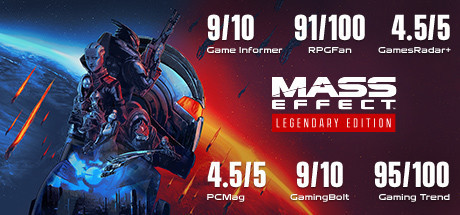 The Mass Effect™ Legendary Edition includes single-player base content and over 40 DLC from the highly acclaimed Mass Effect, Mass Effect 2, and Mass Effect 3 games, including promo weapons, armors, and packs — remastered and optimized for 4K Ultra HD.
How to get a free Origin copy
You can get "Mass Effect™ Legendary Edition" Origin cdkey for free on Amazon - Prime Gaming, the game is available after activation of free trial subscription. To activate Amazon Prime you need to have valid credit card but after getting cdkey you can remove it from website and cancel subscription.
Giveaway page:
https://gaming.amazon.com/loot/masseffectlegendary

Go to a giveaway page and press CLAIM NOW or TRY PRIME button.
Log in or register a new Amazon account.
Fill your credit card info and confirm trial subscription.
Go to the game page again and press CLAIM NOW button.
Connect your Origin account and claim the game.
You can claim more games and content on Prime Gaming index page.
Visit these pages to cancel subscription and remove your credit card:
You can disconnect your "Origin/Amazon" accounts on this page (at the bottom):
Attention! This giveaway has ended.